Master's Degree

Do you want to improve your clinical skills and learn the latest trends in theoretical and practical competencies for prevention, harm reduction, recovery and addiction treatment? Are you interested in the influence of legal and illegal drugs on a person's behaviour, development, health, and role in society? Are you interested in public health and mental health problems associated with legal and illegal substance use? Then studying new master´s degree programme in Addictology is just for you!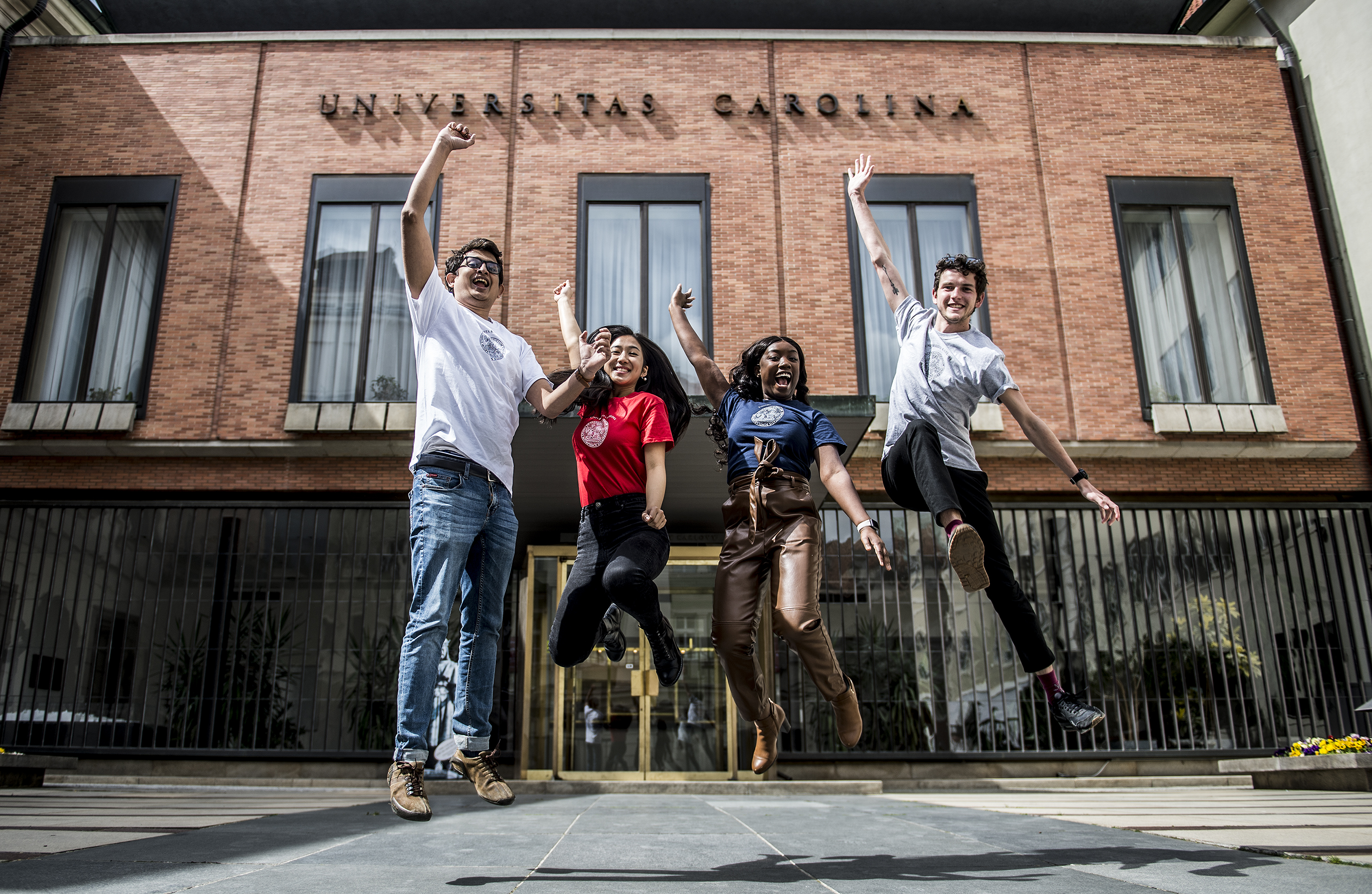 Photo: Vladimír Šigut
What we offer
Improving core clinical skills
Development of management and coordination skills
Transdisciplinary theoretical and practical competencies for prevention, harm reduction, treatment and recovery of alcohol, tobacco, and illegal substance use and behavioural addictions
Clinical internships, case studies and training on real patients
Summer school with intensive clinical and psychotherapeutic skills training and workshops
Involving internationally renowned experts in addiction treatment in seminars and workshops
What career opportunities are available
Clinical counselling practice, healthcare and social services
Inpatient and outpatient treatment services, therapeutic communities, aftercare services for people with addiction
Substance use prevention
Harm reduction services for people who use drugs
Management of drug services
Drug policy coordination
Public health and mental health sectors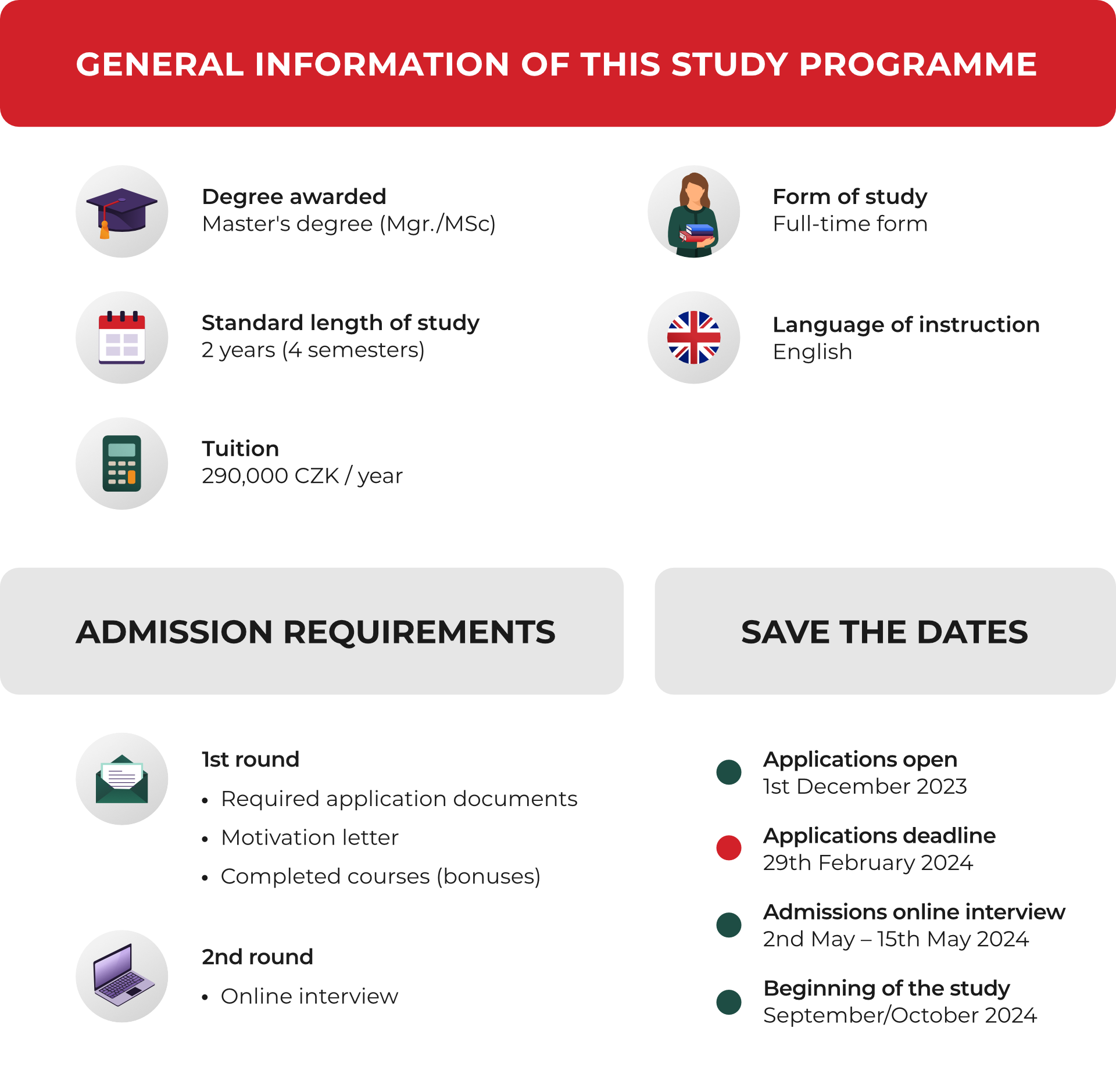 Common questions about the study programme
Is a full-ride scholarship provided?

Currently, the 1st Faculty of Medicine, Charles University, does not offer full-ride scholarships. However, it is possible to obtain merit-based scholarships during the studies for outstanding academic achievement.
Is the program research or clinical focused?

The study plan and curriculum are designed to primarily develop clinical skills. The emphasis of the program is on strengthening competencies in prevention, treatment, harm reduction and recovery. Theoretical courses are complemented by internships, visits to clinical and treatment facilities, case work and practicing interventions.
Will the program be conducted in-person or online?

The program will primarily be conducted in-person. Most of the classes will take place at the facilities of the 1st Faculty of Medicine, Charles University in Prague, Czech Republic. Some parts of the program will be delivered through online lectures, e-learning and self-learning.
How long does the program last?

The program consisted of 2 academic years comprising 4 semesters. The academic year typically starts in October and ends in September, with summer breaks in July and August. Students can use this time for internships or visiting their families.
How is the master's study finished?

For the successful completion of the Addictology master's program, it is necessary to acquire the mandatory amount of credits (successfully complete courses and internships), submit and defend a master's thesis and pass the final state exam.
In which language are the instruction and internships conducted?

All teaching, internships, e-learning, and study materials will be exclusively in English. Additionally, the final master's thesis must be prepared in the English language.
How will clinical skills training be provided?

The study plan includes a range of courses focusing on clinical and psychotherapeutic skills. Students are also required to complete internships at clinical facilities and addiction services. Additionally, two weeks lasting summer school in a therapeutic community will be conducted, emphasizing practical training, case studies, and practicing on patients.
Does the Master's degree in Addictology allow graduates to provide medical procedures?

The Master´s degree in Addictology from the 1st Faculty of Medicine of Charles University does not authorize graduates to provide healthcare procedures such as diagnosis, prescribing medication, or other therapeutic procedures covered by health insurance.