Study Levels and Degrees
The study programme in Addictology offers students the opportunity to achieve a comprehensive education in the field of addiction science, including clinical practice, prevention and research. With each study level, students gain deeper knowledge and skills guiding them on the way to their professional careers as addiction specialists.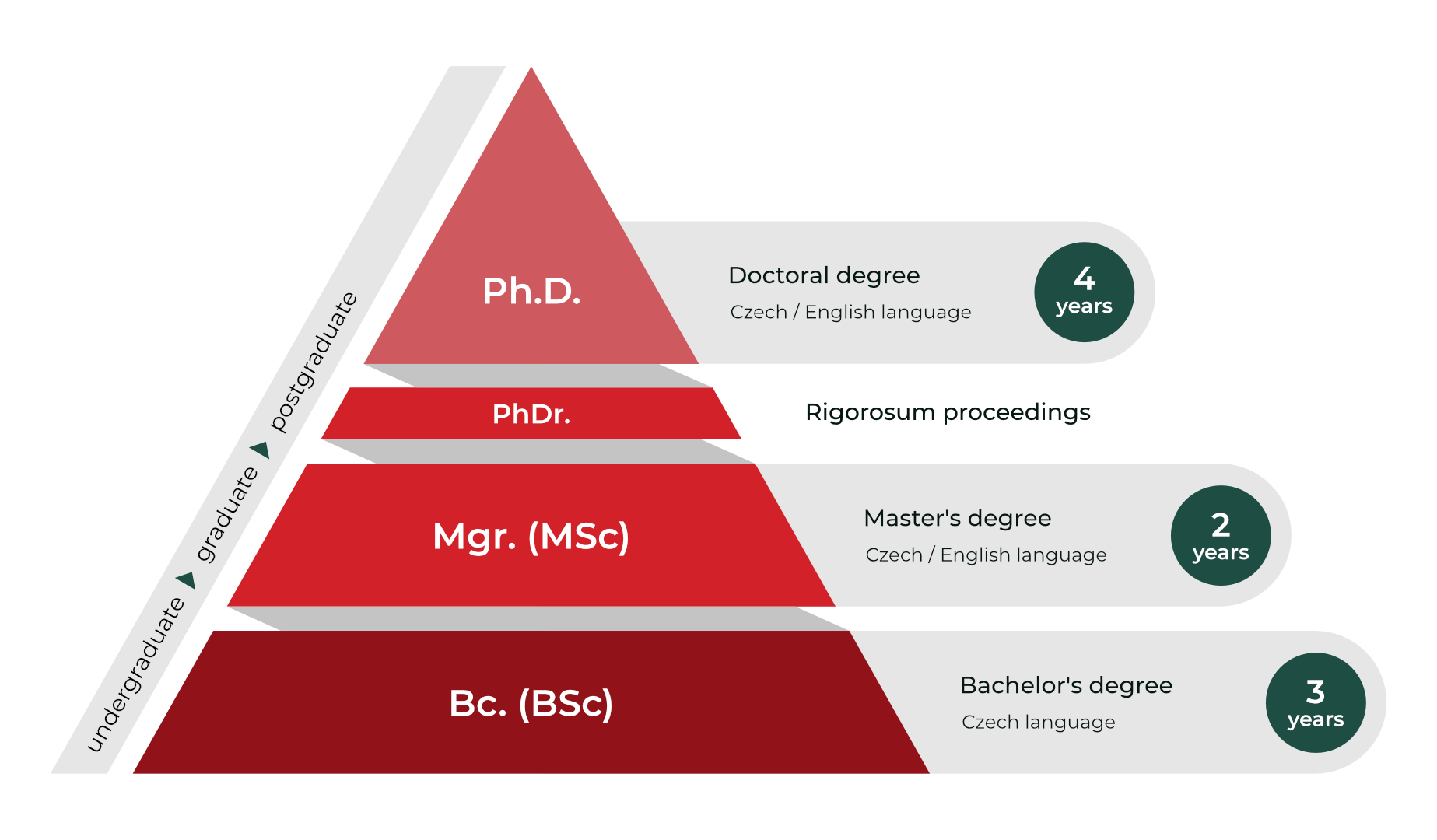 ---
*Rigorosum proceedings: a rigorous examination upon the completion of which the candidates receive a "small" doctorate abbreviated as PhDr. that is conferred and recognised in the Czech Republic.